Best of the Best
BioSkin
TriLok Ankle Support Brace
If you're looking for an ankle brace that will protect your ankle and offer plenty of support, this product is your best overall bet.
Supportive straps offer plenty of reinforcement for injured tendons and joints. The material is made from an anti-odor material that won't itch and that wicks moisture to help keep feet cool and dry.
On the more expensive side, but it's well worth the money if you want comprehensive support for your ankle.
Best Bang for the Buck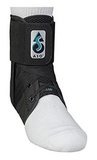 As long as this brace fits, you won't find a better overall brace with the same amount of support in this price range.
An innovative figure-eight design allows for optimal support and protection to help with overall stability. This ankle brace features a bilateral design, ensuring you can use it on the right or left foot with ease.
Some consumers, particularly those who are using this brace for activities, find it to be a bit too rigid.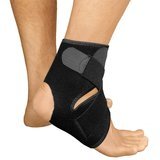 Bracoo
Breathable Neoprene Ankle Support
While this ankle brace has plenty of support for injured ankles, the limited sizing options may be a dealbreaker for some.
Those suffering from acute and chronic injuries will appreciate the faster recovery time that this ankle brace affords. The ankle remains sufficiently protected despite the comfortable open heel design.
This brace only comes in one size, which is inconvenient for those with feet that are smaller or larger than normal.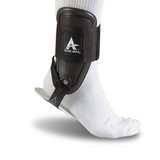 Active Ankle
T2 Rigid Ankle Brace
This brace doesn't lack in terms of support and stability, although some suggest that it can be uncomfortable.
A single strap not only holds this ankle brace securely in place, it can also be adjusted to fit into shoes with high and low tops. This ankle brace has a hinge that allows full range of motion.
The hard material that goes under the bottom of the foot can be a bit painful to some.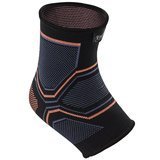 Kunto Fitness
Ankle Brace Compression Support Sleeve
If you're looking for an ankle brace that promotes full ankle support, this product is a safe bet.
Unlike some ankle braces that deliver support to a target area, this one provides even pressure across the ankle joint. The result is moderate pain relief from common ankle injuries such as sprains and plantar fasciitis.
A handful of consumers find that the band in the front can be a bit too tight, especially when this brace is worn with socks.